Virginia Beach Modern Church Service | Jul. 31, 2022 | Prayer Care Share | Let's Go Surfin'
Series: Prayer Care Share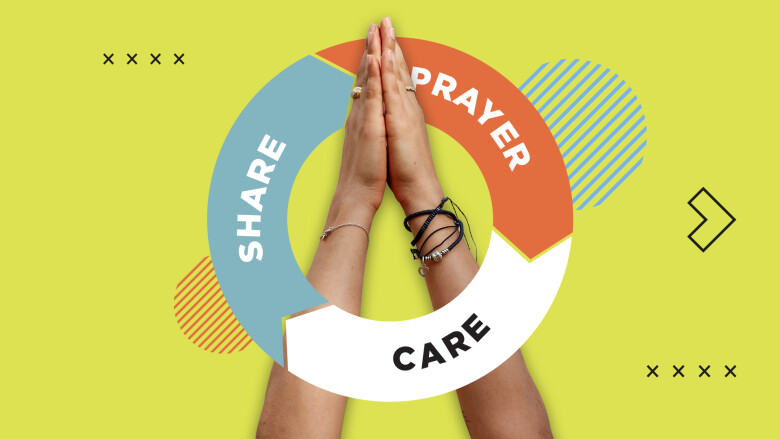 Jesus said: "I am the light of the world. If you follow me, you won't be stumbling through the darkness because you will have the light that leads to life." (John 8:12) We are to be a light while remembering Jesus is the source.
How to take God's amazing grace outside our church walls? We pray, care and share.
How to present myself as a fellow pilgrim? Prayer is the tool that makes pilgrims of all.
How can you be an activist? Acts of caring speak louder than words.
How can we be more creative? Sharing our faith with others inspires creativity.
Here is my challenge: 1. Choose two to three people in your family, neighborhood, school or workplace and add them to your prayer list. 2. Ask: Where is God leading you? Then, for 60 days:
Pray for them regularly by name and ask God to use you as an influence.
: Look for opportunities to demonstrate God's love with simple acts of caring.
Trust God to provide an opportunity to share your faith in an appropriate way.