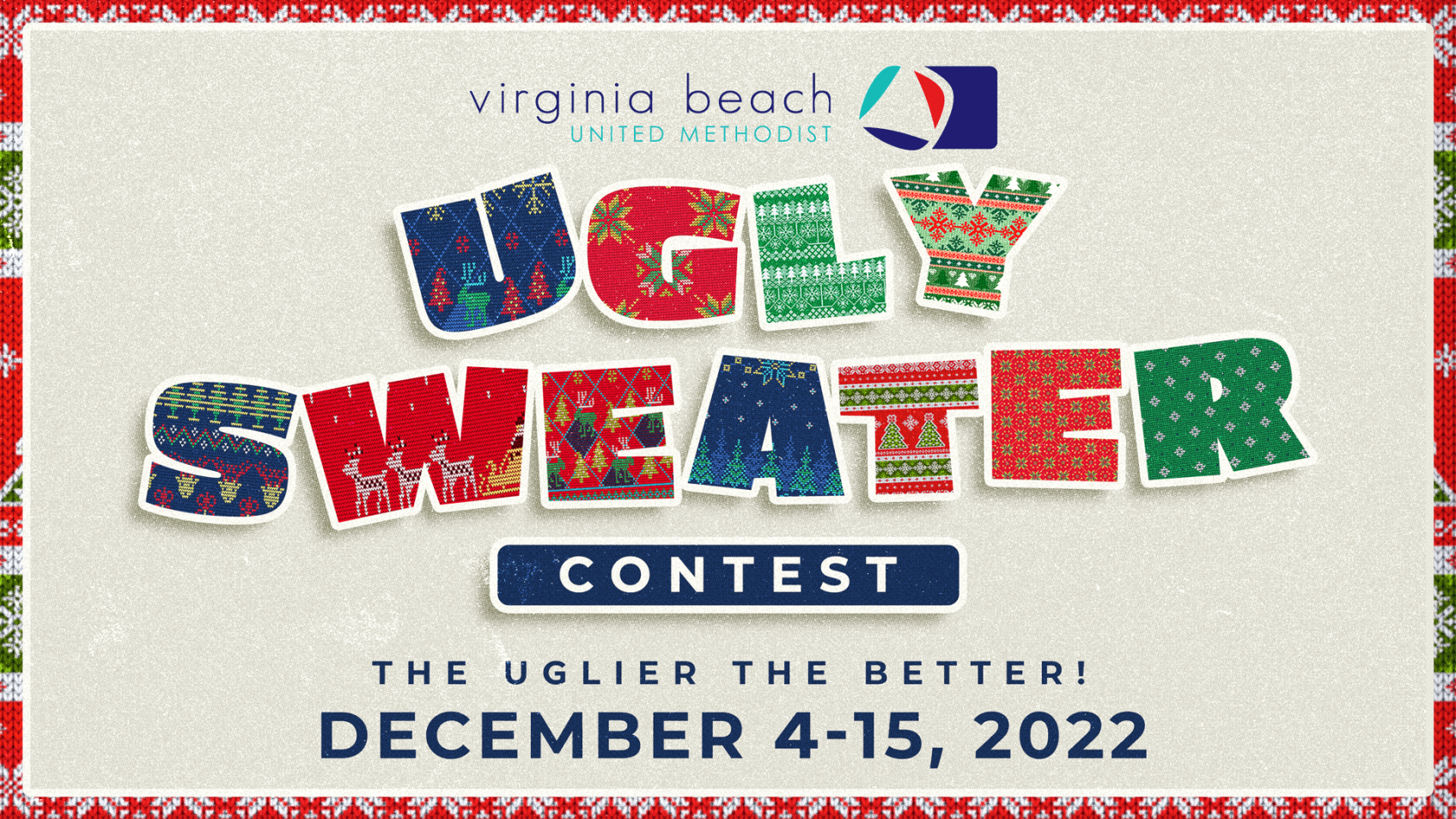 It's that time of the year again!! A time for festive sweaters, jingling bells, a time when we make merry, exchange gifts and wear the ugliest sweater. That's right, you heard me: a friendly competition to see who can pick the ugliest one. So whether your favorite part of Christmas is the cookies or the eggnog, let us know what you're looking forward to most about the holidays… and then enter our Ugly Sweater Contest. To enter, please see the contest rules below.
UGLY SWEATER CONTEST RULES:
Fill out the form below and submit a picture of you in your ugly sweater. (All submissions will be uploaded to our Facebook page at 6 pm daily with the hashtag #uglysweatervbumc2022)
Once you see your picture uploaded, like and share it on your personal Facebook Page and encourage your family and friends to like it. To make it meaningful, include a brief description of why you chose your sweater and what you like the most.
To win, your picture must have the most social media "votes" on Facebook. Likes, comments, and shares for your picture count as "votes," so share, share! Get your friends and family to comment, like it, and share it as much as possible. There will be a winner chosen from every service, and that winner could be YOU! So Make sure you have liked our Facebook page. Click to like VBUMC Facebook page
We will have 2 Grand Prize winners for the "Ugliest Sweater," one for the Modern Service and one for the Traditional Service. Each will receive a trophy and have bragging rights for the entire year. We will also have five honorable mention prizes that will be judged in the areas of

Funniest
Most Glamorous
Most Interactive
Best Homemade
Most Festive

To celebrate and have some holiday fun, we will all wear ugly sweaters to the service on December 18th, and all the pictures submitted will be shown at that time. This is also when the winners will be announced.
Not competitive, but still want to participate? Take a picture and submit it here to have it shown on the screens in service.
All submissions MUST be submitted between December 4th and December 15th!