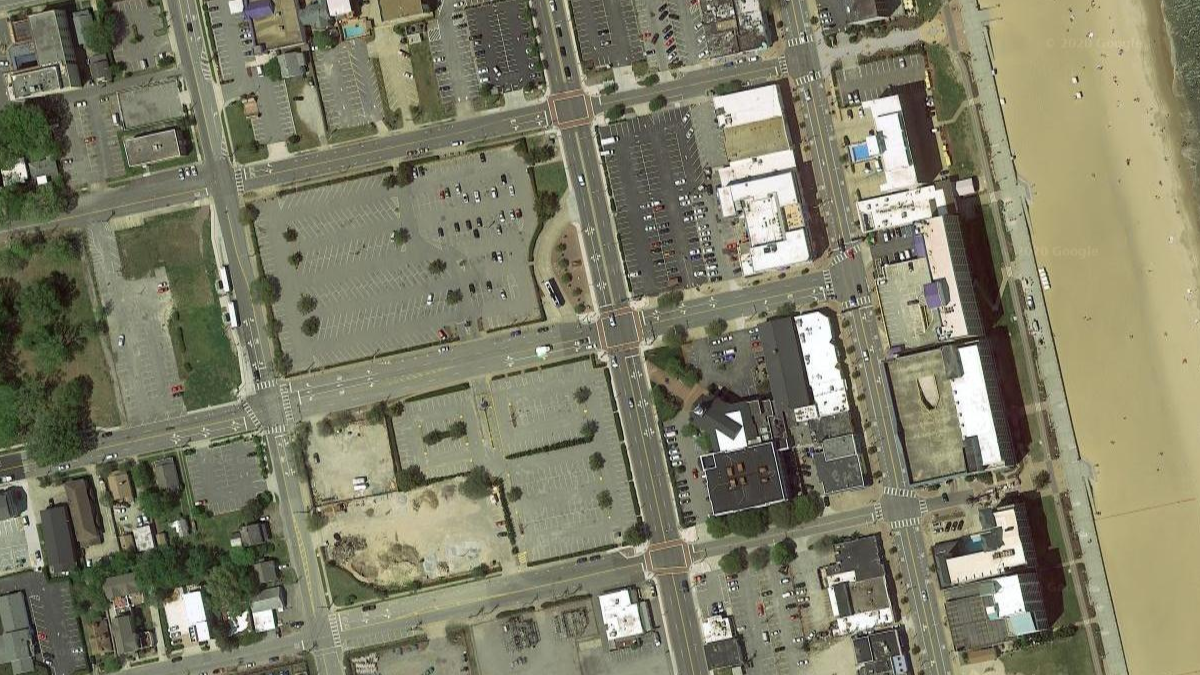 In several weeks, our church will likely be voting on whether or not to accept a proposal to enter a deal with a commercial developer who would like to build a multilevel parking garage built on our north parking lot. The deal does not involve selling our North Lot property, but it does involve leasing it for a period of 60 years, for $250,000.00 per year. The annual lease would be adjusted upwards every five years to account for inflation. Over the course of that 60 years, we would receive more than $15 million in lease payments.
There are some things to appreciate about this proposal. A guaranteed annual income of $250,000.00 is significant. Plus, we get 300 free parking spaces on Sunday mornings and 75 free parking spaces during the week. The church does not have to pay any costs for the construction or ongoing maintenance of the garage, and we would be given free parking in the city lot across the street while the garage is being built. A parking garage also offers some shelter from weather (heat, cold, and rain). So, this proposal solves our long-term parking concerns and provides an annual income that is above what we currently earn from renting parking spots in the summer.
But there are also some things about the proposal that are not ideal. We are tying up our north lot for the next 60 years and there is no flexibility. Also, some folks are not fond of having a large parking garage located so close to our church facilities. Additionally, some folks don't like to park in multilevel garages. Others are not comfortable entering into partnerships with commercial developers. Perhaps, in a few years, we could build something ourselves that would not be as large. We would have to pay for construction and find someplace else to park while construction was taking place. But we would maintain control of the north lot.
Those who think the positives outweigh the negatives will vote to approve the proposal. Those who think that the negatives outweigh the positives will vote against the proposal. Good and thoughtful people can (and will) view this proposal differently. But how we discuss the issues and come to a decision is almost as important as the decision itself. What I mean is that we should be prayerful, listen carefully to one another, and keep our focus on what we believe the Lord wants for our church and our future. We should also be committed to think the best about those who may not agree with our opinion on this proposal, recognizing that good people can weigh the advantages and disadvantages differently.
We live in polarizing times. In the arena of secular politics, decisions are often made in an adversarial atmosphere where people mistrust one another and are quick to cast judgment on the motives and intelligence of those who disagree with their view. In that setting, the goal is to pull the levers of power to get what you want, and the ends justify the means. But in the church, our goal is to humble ourselves before the Lord and respect each other as we seek what He would want for us. Whatever happens with our North Lot, Jesus is still Lord and our church still has a mission to pursue. As our church prepares to vote on the parking garage issue, let's demonstrate how people who love and follow Jesus treat one another when an important decision must be made.
---
More from Pastors Blog