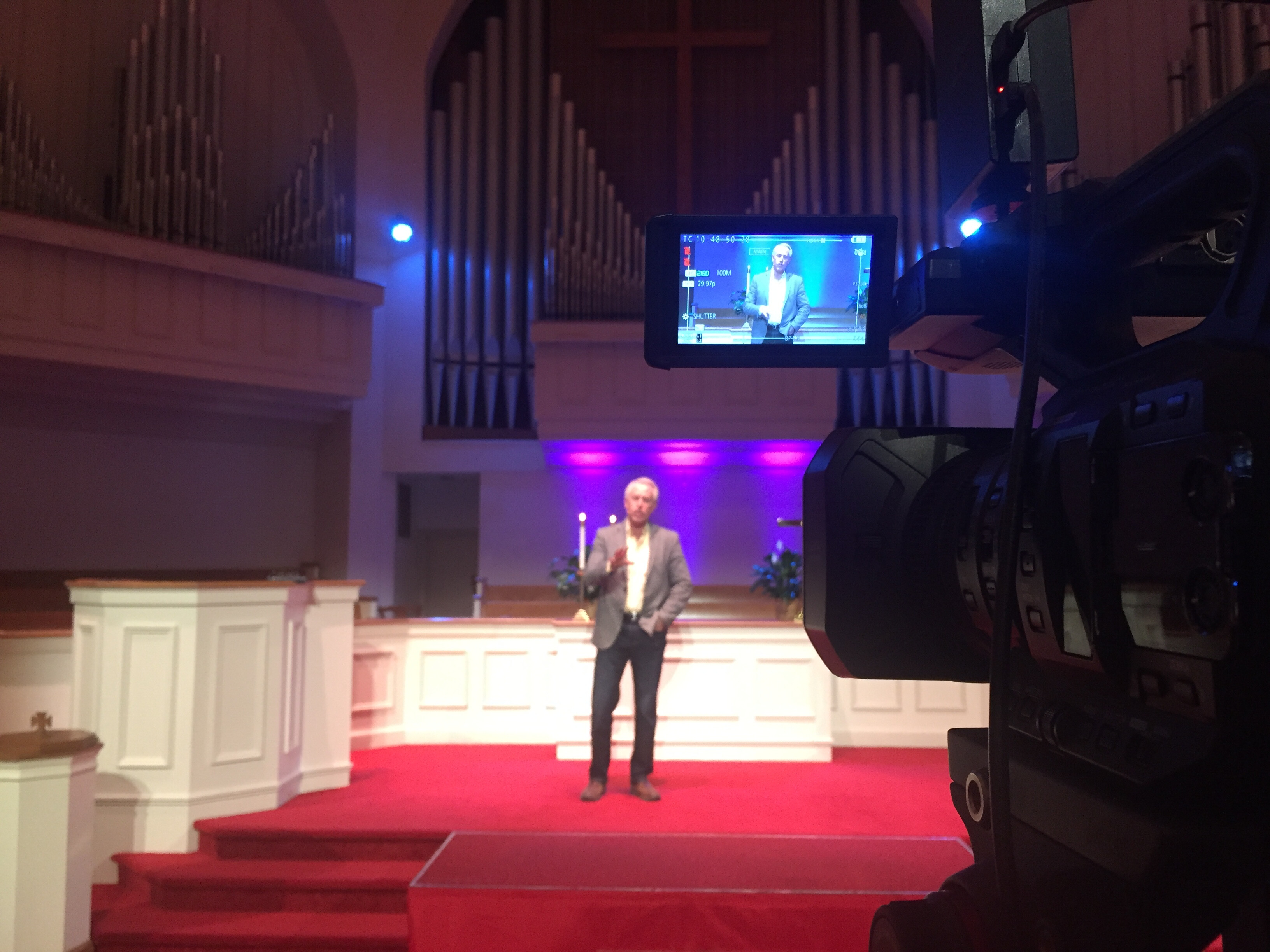 I'm hearing from a lot of folks who tell me how much they appreciate our online worship experience during these days of COVID-19 restrictions. Being able to worship via computer on Sunday mornings from the comfort of home while still in your pajamas with a cup of coffee is a very convenient way to stay connected to God in worship. But while many express gratitude for the online worship we provide, many also tell me that it isn't quite the same (or quite as engaging) as the in-person experience we enjoyed before COVID-19. The people sharing these comments are not complaining, they are simply sharing the observation that something important seems to be missing when we worship through a computer screen rather than in a sacred assembly. I must admit that I agree. I am thankful that we can offer online worship, but my heart and soul both ache for the joy of gathering together as a congregation to join our fellow faithful believers. Oh, how I miss seeing your faces as we sing and pray, and especially as I preach. And yet I am thankful for the tools of modern technology that provide a way for us to still worship, even if we cannot gather in a sanctuary. But for people like me, who have to work hard to fully engage in online worship, I want to offer a few suggestions that I am finding beneficial in my own experience.
First, during the music portion of the service, sing along with the songs. If it seems too awkward singing at the computer screen, then force yourself to focus on the lyrics by whispering them or reading them silently, comprehending the meaning and message of the song. It might also be helpful to stand up during the music portion of worship, like we do when we sing together in the sanctuary.
During the prayer time, quietly whisper phrases such as, "yes Lord" or "thank you Lord" or "forgive me Lord" or "help us Lord" during the appropriate parts of the prayer. These phrases help to keep us focused on what is being said by the prayer leader and they align our hearts with the petitions of the prayer. When we get to the Lord's Prayer at the end of the prayer time, go ahead and pray that portion out loud. Using your own voice in the Lord's Prayer helps to reinforce the idea that we are participating in worship, not just watching something on the screen.
During the sermon, take notes. Believe that the Holy Spirit has a word for you, and that the word will be relevant to your life and you will want to reflect upon it during your daily devotional and prayer time. I find that taking notes on sermons is one of the best ways to stay focused on the message, and it seems like the Lord always has a message just for me when I am writing key points and ideas down on paper. Receptivity and focus are essential when we are listening for a word from the Lord. Taking notes really helps with that.
While participating in online worship, try to reduce or eliminate distractions. It's fine to enjoy a cup of coffee during worship, but don't try to fix breakfast. Don't check email or other social media during the online worship time. Don't try to "multi task" while participating in online worship. Give it your full attention and focused effort. Let God know that you are serious about wanting to encounter Him through this experience. Remember, when it comes to worship, we are not an audience. God is the audience and we are the participants. The big question is not, "Was I satisfied with the quality of the music and the sermon?" The big question is, "Was God pleased with the quality of my worship?"
It looks like it might be several more weeks until we can gather again as a congregation for corporate worship, so until then we will continue to work hard to offer a quality worship experience online. But if you, like me, find it more difficult to engage with online worship, I hope these suggestions are helpful to you. They have been helpful to me recently, and I know I need to be reminded of them regularly.
---
More from Pastors Blog