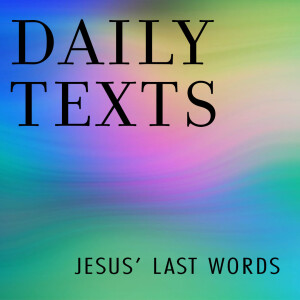 Get texts to remember Jesus every day during Holy Week
What were Jesus' last words on the cross and what do they mean for you today? See how Jesus' words can influence your life with text notifications each day during Holy Week, Palm Sunday through Easter Sunday.
Holy Week Text Notifications will be sent through the Remind text messaging system. Details on how to subscribe to the Remind group will be sent to you via email when your registration is complete.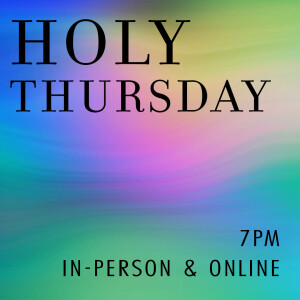 Celebrate the Last Supper of Jesus Christ
Join us for a special Holy Thursday service as we take communion and remember the Last Supper of Jesus Christ. The Last Supper was the final meal that Jesus had with his disciples before his crucifixion. In this meal, Jesus presented food and drink and gave symbolism to it creating the practice of Communion. In this, we join together much like the disciples did, and we take a small bite of bread and drink some juice which symbolizes the body and blood that Jesus sacrificed for us. If you'll be joining us online, have some crackers or bread and some juice or water ready to join us in this celebration. If you're joining us In-Person, you will need to pre-register. Registration for In-Person opens on March 25th and will be available on this webpage.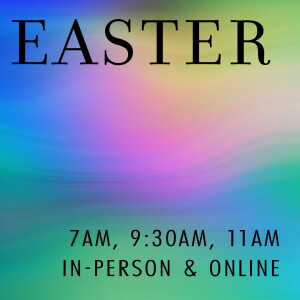 Celebrate the Resurrection of Jesus Christ
Easter Sunday is a special Sunday where we take our services and focus them on the Resurrection of Jesus Christ. This year we will be holding three In-Person services and two Online services. We offer services in two different styles. Our modern service offers full band contemporary music, while our traditional service offers Hymns sung to organ and piano and the use of spoken word. Both styles of service offer the same message and teaching.
7AM - Modern Service - In-Person only
Head out to the boardwalk at 6:45AM to watch the sunrise and then join us inside for service.

9:30AM - Modern Service - In-Person and Online
Preschool and Elementary Worship Experiences are available during the 9:30AM service.

11AM - Traditional Service - In-Person and Online