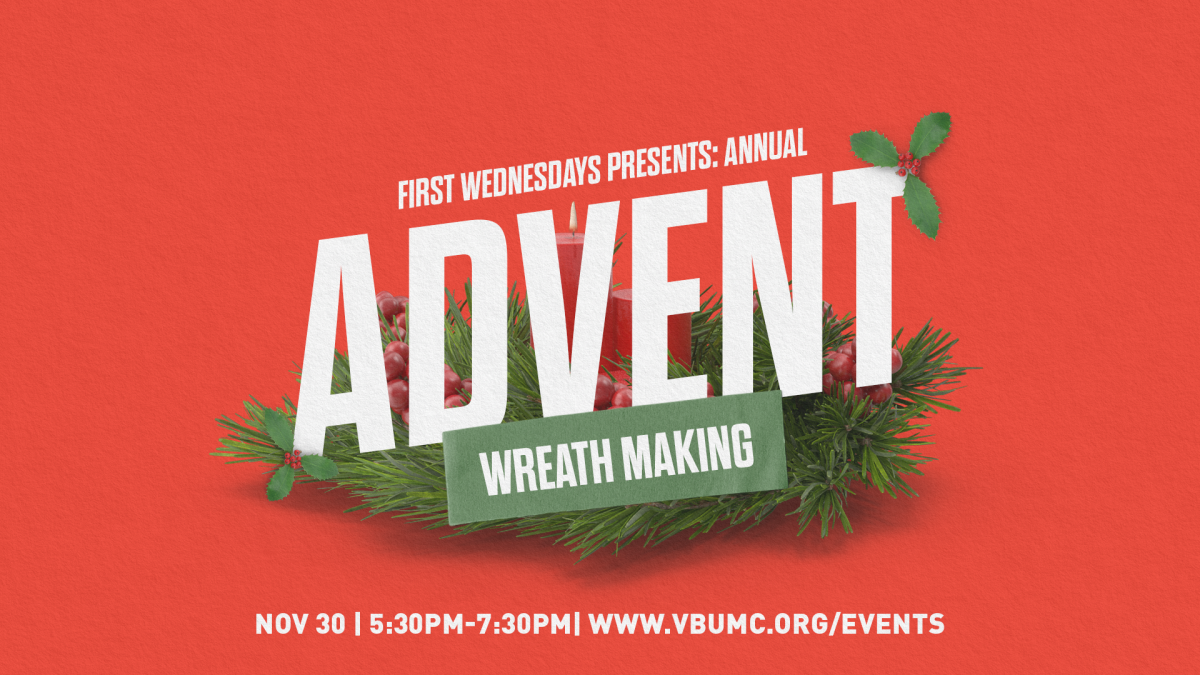 Wednesday, November 30, 2022, 5:30 PM - 7:30 PM
Start the busy holiday season with a tradition that will encourage your family to keep Jesus at the center of Advent. On Wednesday, November 30, we will gather for a fun multigenerational event. The night will start with dinner in Oceanside Pavilion from 5:30 to 6:15. After dinner, your family can create an Advent Wreath to be used in your home that will help you to take time during Advent to center on Jesus. Attendees are welcome to attend both the meal and a program, or just one or the other - please let us know which when you register!
Please note that this is a change from our regular 1st Wednesdays schedule so that you can enjoy your Advent wreath in the first week of Advent. There will be no 1st Wednesdays event on December 7, 2022.
Registration is helpful for planning purposes.
Please register your entire party.
In order to ensure we have an accurate count, please register each month by 5:00 PM on the Sunday prior.
As part of completing your reservation, you can make payment through our secure system.
Unfortunately, we cannot accommodate payment at the door, takeout meals, or refunds.
Prices:
$10 = All-You-Can-Eat Soup and Salad
$7 = Kids Meal
For more information about 1st Wednesdays and ways, you can help, contact Judy Gofus.
Dinner Menu || November 30
All-You-Can-Eat Soup and Salad

Featuring 6 different soups!

Kids Meal [TBD]
Programming || November 30
Advent Wreath Making - A Family Tradition

All materials will be provided.

Participants are welcome to bring greenery to contribute to the Advent wreaths. Create a wreath for your family and home in anticipation and celebration of the birth of Christ!