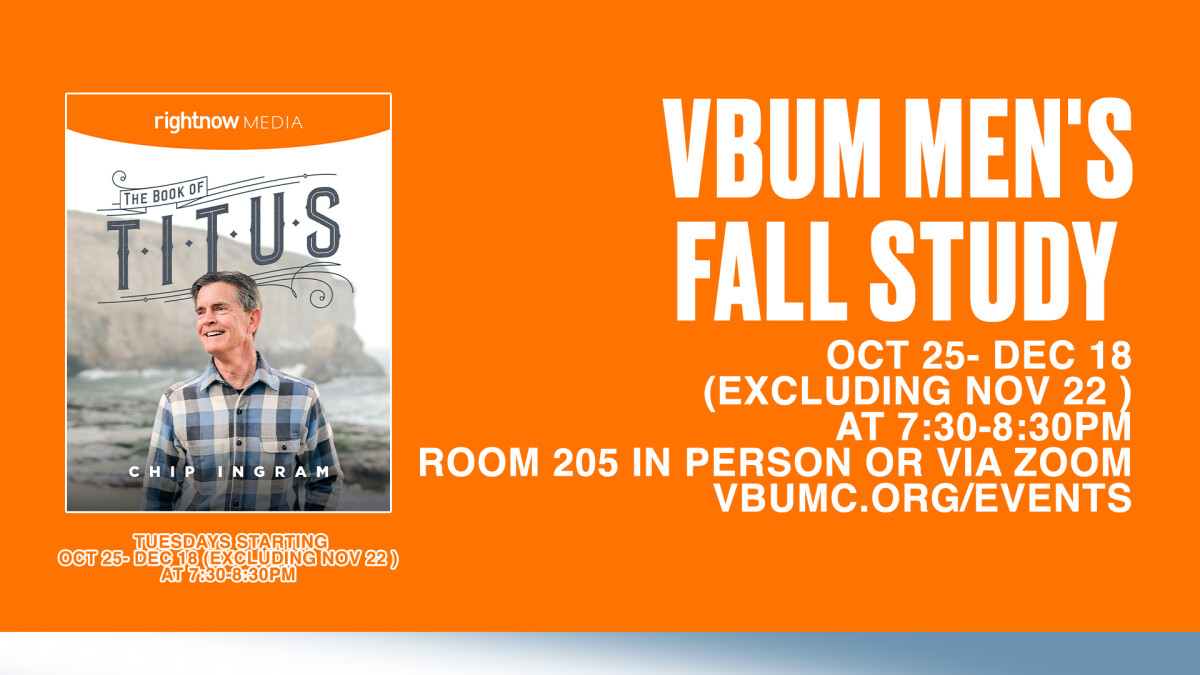 Every Tuesday, from 10/25/2022 to 12/20/2022, 12:00 AM
Challenge Yourself To Grow In Your Faith At VBUM Men's Bible Study!
Come learn about the Book of Titus as we study it together with Chip Ingram and VBUM Men. We'll be looking at how we spread the gospel through our works (Titus 2:14), the call to live a godly life in a pagan culture (2:12-15), and what it means to obey and stand firm in our faith (3:1-8).

Let's have fun and enjoy each other's company while also learning how we can spread the word of God so that people may come to receive His presence!

Join VBUM Men on Tuesdays from 7:30 pm -8:30 pm in person or on ZOOM to delve into the book of Titus together and discover what God can do through you!