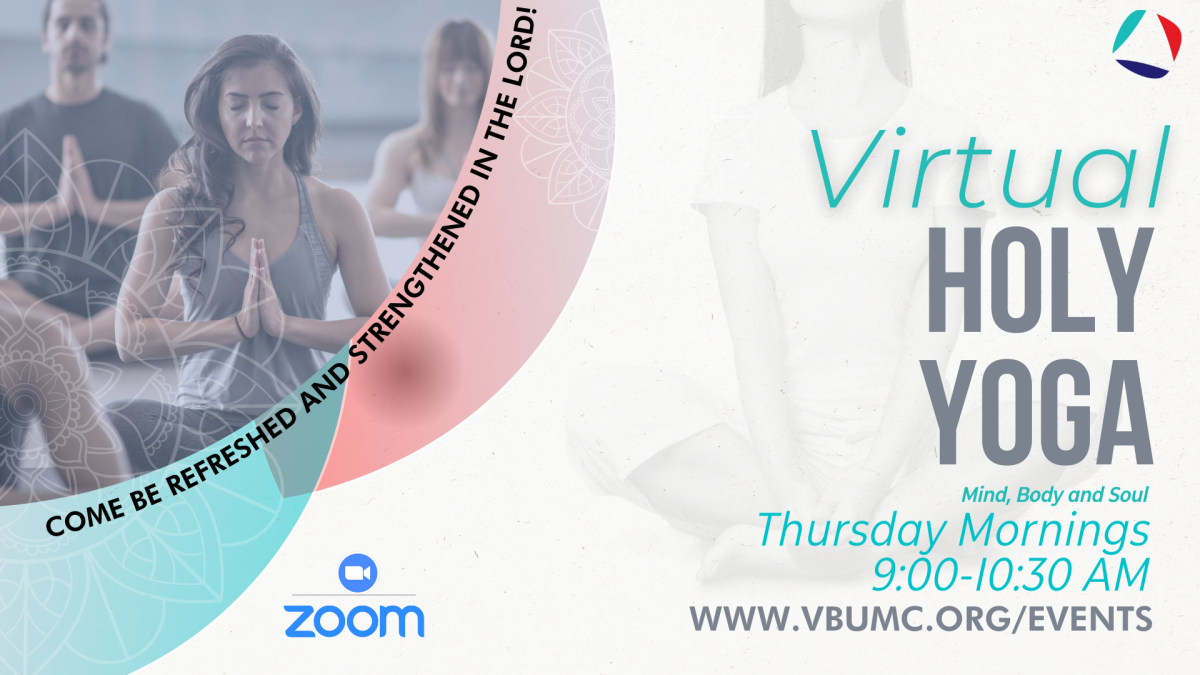 Every Thursday, from 09/22/2022 to 05/25/2023, 9:00 AM - 10:30 AM
Come and experience the Virtual Holy Yoga weekly class with Karen Lambert, who will lead you through a beautiful scripture meditation and prayer while using gentle, restorative yoga poses in this online class designed for women on Thursday mornings from 9:00-10:30. Whether you have or have not practiced yoga before this class is perfect for you.
Maintain your flexibility for hiking, biking, and dancing by practicing gentle yoga that does not put excess strain on the joints. We will be focusing on the whole body energetically since we are connecting to God our Creator through scripture meditation, a short reading from his holy word, prayer, and moving our bodies to stillness.
Join us if you're looking to deepen your practice or get started with Christian yoga with this online class designed for women who want to connect with god through movement and stillness. No previous yoga experience is necessary. This gentle class is designed for all levels of flexibility. Join us! Be renewed and refresh your spirit.
To get more information on how to register for the class, please contact Brett Bucklin at .