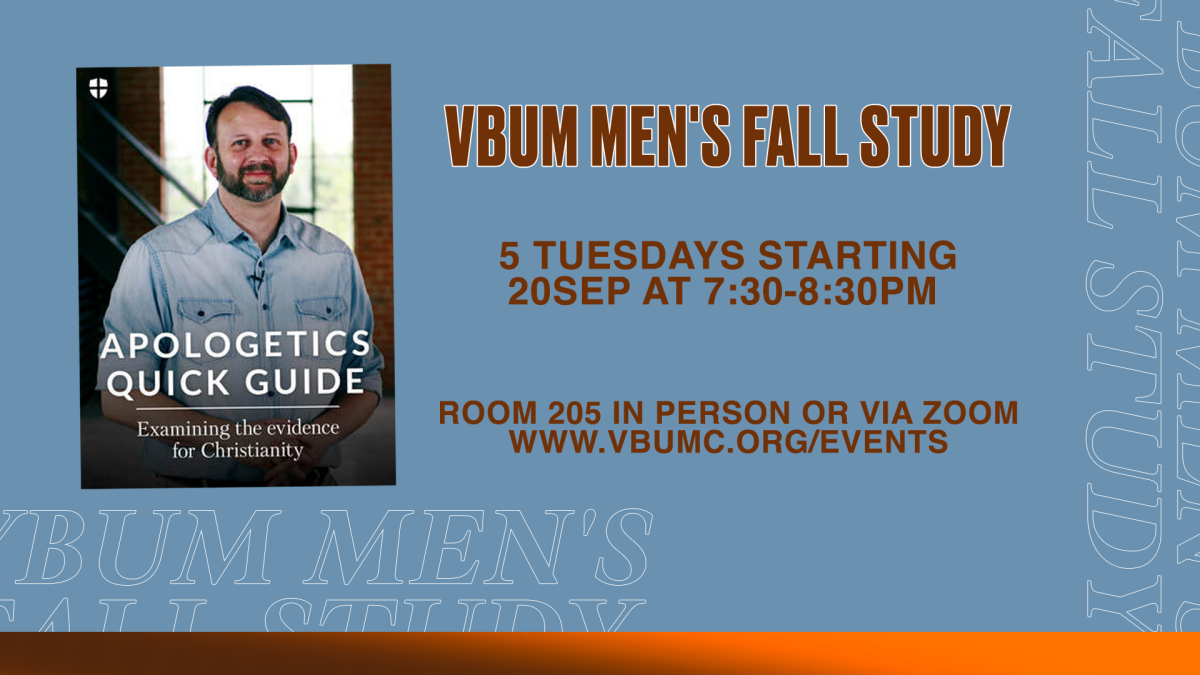 Every Tuesday, from 09/20/2022 to 10/18/2022, 7:30 PM - 9:00 PM
APOLOGETICS study by Steve Lee


Tuesday Nights at 7:30PM
September 20-October 18, 2022
Room 205


The following lessons will cover four essential areas for the evidence of Christianity. It is a sequence of questions that touch on the critical truths of the Christian religion. These questions will help examine the most important claims of Christianity for those who are exploring, but also help those committed to Christianity who wants to understand why they believe in the truth claims of their belief.
Join VBUMMen to discuss and better understand the defense of Christianity to enhance our Great Commission Works.
Tuesday nights at 730pm Room 205 or Zoom, 9/20 through 10/18.