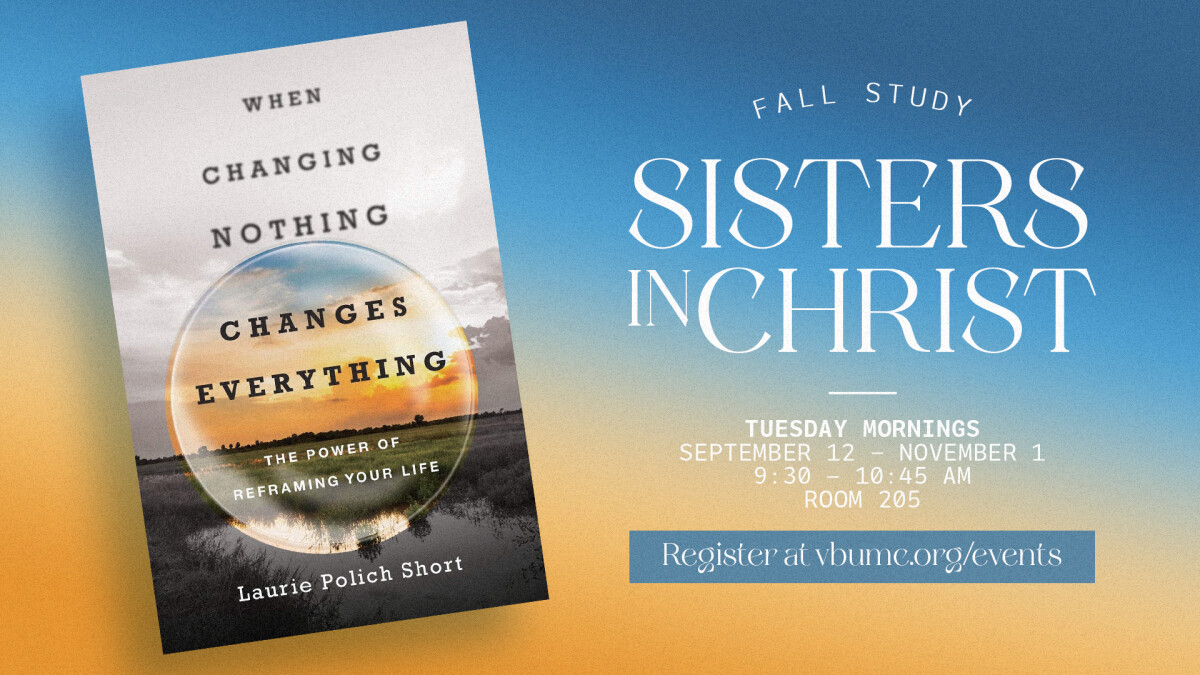 Every Tuesday, from 09/13/2022 to 11/01/2022, 9:30 AM - 10:45 AM
Sisters In Christ invites women of all ages and stages to study the Bible, form bonds of friendship, and gain knowledge together. We have lighthearted, interactive sessions every Tuesday morning from 9:30 - 10:45, which are ideal for women seeking to learn more about the Bible and grow in their ability to apply it to their daily lives.
This study from Laurie Short, When Changing Nothing Changes Everything, reveals how perspective can change your life. The stress of life can overwhelm us, and we might not see beyond the obstacles that stand in our way. By refocusing your perspective, you can accept bad things as good things. Your perspective has a greater influence than you think on your life than you realize.