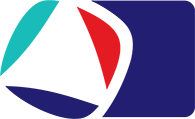 Stocks and Bonds
We will gladly accept gifts of stocks and bonds. Donations of this type are sold as soon as practical after receiving them, without regard to what the market may be doing at that time.
Our church has a brokerage account with TowneBank/Raymond James to make it convenient for you to send us your gifts of stock.
The contacts at Raymond James are Ken Wren, Jr. (757-638-6856) and Kharah James (757-688-6854).
Their address is 5806 Harbour View Blvd., Suite 202, Suffolk, VA, 23435, and Fax Number is 757-484-7296.
The church's account number is 51702059 and the routing DTC# is 0725.
Once you have decided on the stock and quantity of shares, and initiated the transfer, please contact Amy Arrington to let us know to expect a stock transfer. We will need to know three things:
What stock(s) will be transferred
How many shares of each stock will be transferred
Where the gift should be used (General Fund, Capital Campaign, etc.)
If you have any questions, just give us a call at the church office and we can help your broker connect with ours!
IRAs
The Federal Tax Code allows individuals who have reached age 70-1/2 to make charitable contributions up to $100,000 directly from their Individual Retirement Account to a qualified charity. This transfer is neither included in the donor's taxable income, nor is it deducted as an itemized deduction, but it will be counted toward satisfaction of the individual's Required Minimum Distribution for the year. For detailed information, see the "Qualified charitable donations" section of this IRS FAQ.
If you have any questions, feel free to contact Amy Arrington.