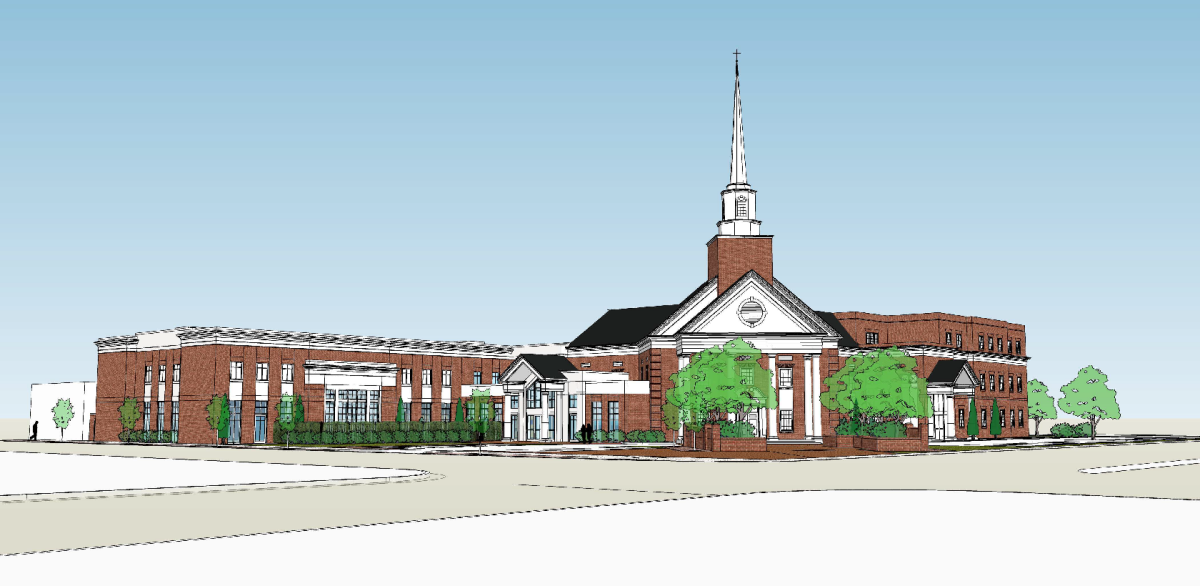 A Letter from Pastor Mark Miller...
Friends, we have a future full of amazing opportunity. More than ever, the Christian message of love and compassion is needed not only here in our own community, but throughout our country and the world. And our vision is that Virginia Beach United Methodist Church plays an important role in equipping people to live with passion, power and purpose through faith in Jesus Christ.
Our plans for the new north wing are an important part of the future that God has for us. Our goal is not simply to fix an aging building, but to create an attractive and versatile environment where people can experience the joy of being involved in mission and connected to a strong community.
Throughout the rest of this year and into next year, we will be finalizing our plans, both for the building and for the transition period during construction. As soon as plans and details become available, we will invite the congregation to join in a period of prayer, discernment and a vote on moving forward to complete the project.
For the next several months, we ask for your prayers and your patience. First, let's pray that God blesses our efforts for this project. Through Him, all things are possible. And second, let's pray that God gives us patience and grace as we go through some of the inevitable inconveniences and disruptions that go along with a project like this. Rest assured that the project leaders are doing everything they can to move the project forward as fast as possible and with as few interruptions as possible.
Thank you for all that you have contributed to this project. I am thrilled to be sharing a path with you towards a bright future for our church.
---
New Gathering Space
To serve as a primary entrance for the church
To provide a welcoming space
To foster a greater sense of community among those gathering for worship and other activities
New Multipurpose Space
To be used as a play area for children in our preschool
To host church suppers, receptions, and programs
New Second Floor
For Bible studies
For support groups
For committee and other church meetings
Second Floor South Wing
Improved functional space for youth activities
Technology upgrade