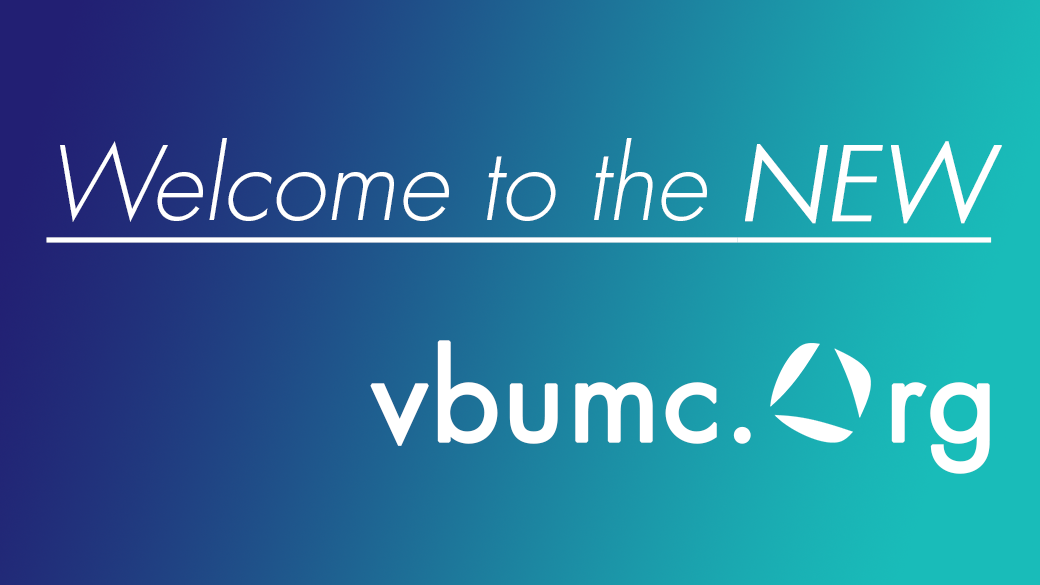 Welcome to the new VBUMC.org!
We've been hard at work getting our new digital home ready for you, and we hope you enjoy exploring the website. To help you get started, here are three tips and tricks that will help you get around this new website more easily!
---
1. Main Navigation Menu
After landing on the home page, you may be wondering, "Okay, how do I get somewhere else now?" While the home page will always have several buttons and links to featured items, the main navigation menu will be your primary tool for jumping around the website.
The main navigation menu is accessed by clicking on this icon of three horizontal lines (it's kind of like a hamburger!) in the top-right of every page: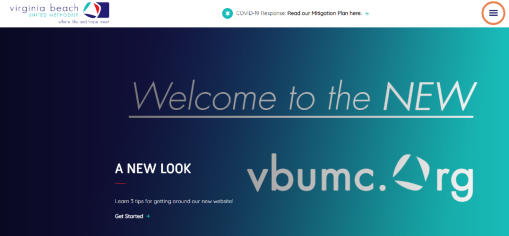 When you click this icon, the main navigation menu will open in a sidebar on the right side: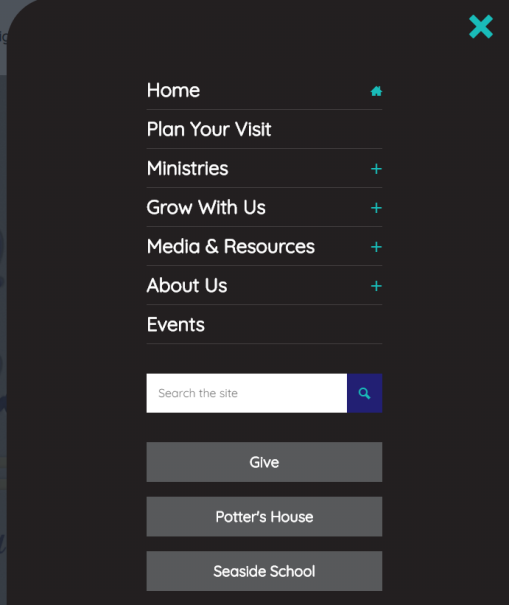 Now you'll be able to get to any part of the website from any other part!
---
2. Back to Top
Many pages on this website, such as the ministry pages, feature a navigation menu for the page's sections that sticks to the top of your screen as you scroll down, like so:

When viewing a page with this "sticky" menu, the main website header will be hidden from view. So what if you want to access that main navigation menu we just learned about? That's when you use the "Back to Top" button!
A "Back to Top" button will be listed on the right side of any "sticky" menu:

Click this to zoom back to the top of the page you're looking at and the main header with the church logo and the menu icon will reappear, so now you can move to other parts of the site.
Now you know how to navigate within pages and then get back to moving around the website!
---
3. Search Bar
You may have noticed already that there is a search bar function in the main navigation menu: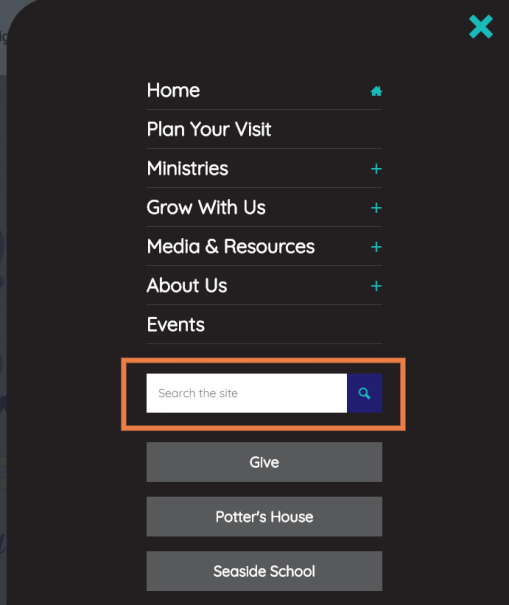 This comprehensive search will look at basically every item on the website--pages, events, articles--and tell you where you can find the keyword you enter.
For example, if I want to learn more about C.R.E.W., which is the name of our Youth Ministry, I can type that into the search bar and it will give me a variety of results: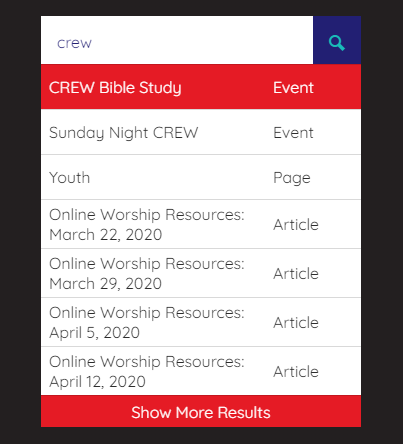 I can then directly navigate to any of those results, such as the Youth page or the CREW Bible Study event, or click "Show More Results" to see everything that the search found.
So if you're looking for some specific piece of information and you aren't sure where to find it, try the search bar!
Now you know how to find exactly what you're looking for on the website in just a few seconds!
---
We hope these tips are helpful as you get used to our new website. If you can't find what you're looking for, please contact the appropriate ministry director or staff person. Contact information for all our staff can be found on the Meet Our Staff page.
Once again, welcome!